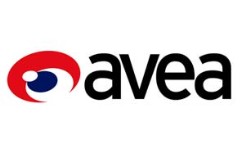 Avea, Turkey's third mobile operator, has announced its financial report for the first quarter of 2012. According to the results, revenues increased by 12% year-on-year to TRY737 million. EBITDA also showed the same increase level, and was established as TRY79 million. The average revenue per user got 4% higher year-on-year, and increased to TRY19.9.
In that period, the number of minutes per user was recorded as 320, which is 14% higher than the quarter a year before. Although it is said that the revenues from SMS decreased, Avea boasts that its SMS revenues continue to increase. On the other hand, the revenues from mobile data rose by 92%, compared to the first quarter of 2011, to TRY79 million. The mobile operator has managed to increase its data users by 51% since the first quarter of 2011, and reached 4.1 million. The sales of 3G modems rose 218%.
Avea continued to extend its 3G coverage across Turkey, and the number of 3G cell towers increased by 67%. During the same period, the number of 2G cell towers rose 12%.